02 Dec

Post-Truth Estate Agency.

Post-truth estate agency?

This, gets to the heart of it.

A malaise gripping not just estate agency, but business everywhere.

Fake news. Half-truths. Misinformation, exaggeration and downright lies.
Let's be blunt.
Estate agency doesn't enjoy the best of reputations, but where we're going at present is destined to envenom each and every aspect of this industry.
The Oxford Dictionary defines post-truth as "relating to or denoting circumstances in which objective facts are less influential in shaping public opinion than appeals to emotion and personal belief."
There you have it.
Objective facts are less influential than appeals to emotion and personal belief.
So whether your agency is #1 in the league tables.  Whether your % of asking price is 99.5% or 100.5%.  Your average days on the market leave the rest standing.
Even if, your database has more qualified buyers than every other agency put together.  With completion rates  better than all the rest.
Even then.
An appeal to emotion and personal belief of the vendor, will win the day.
So much for your k.p.i's.  They matter to you and your boss.  That's it.
I, too, used to think that competence mattered most.
The most competent agency would win over the sceptical homeowner.  Most of the time.
But the trouble now is that there are just too many competent agencies.
The results can be rigged.
Whether you're number one, or four, you'll both get the job done.
Vendors aren't choosing your agency because they've been told that you will do a better job at selling their home.
They're going with the emotion and the personal belief.
At other times, perhaps, swallowing whole, the lies and half-truths from some of your competitors.
Agencies that have, themselves, been manipulated by social media experts and some aggressive, shouty agency trainers.
Manipulated into hustling. Into bending the truth about the real value of a home. Into claiming excellence where, in fact, lies mediocrity.
"That's the warning sign… this relentless reframing of the truth into something else causes us to not ask the right questions.  It prevents us from understanding our options and from making smart choices.  In a culture where con-men, hucksters and others desperately seeking power and influence have decided that they can profit from making the truth seem relative, we're in danger of….."  -Seth Godin
So in this swirling cesspool of manipulated media, where can an estate agency best deliver its message?
The social media guru's will tell you to go where your customers are.  On social media, of course.
Never mind that there's 50% less user engagement on Facebook over the past 18 months.  Or that, posts have increased by 24% over the same period.  source:  Buffer/Buzz Sumo.
That's an additional 20,000 posts per day.  Every day.
Diluting further, whatever you have to share.
It's hard enough to get noticed.  To get attention.  Without having to compete with idiots and mediocre manipulators that somehow imagine their celebrating yet another award is useful.  Or even interesting.
Twitter is no different.  The happy hunting ground for those with a short attention span.  Little to say. And home to those anonymous critics without courage to identify.
Your agency isn't like that.
Is it?
I imagine your agency has lots of interesting, valuable stuff that it needs to share.
Stories of persistence.  Of moments when you went above and beyond.  Of negotiations swung back and forth, without ever losing the sale.  Of the warmth and generous spirit that is found in every one of your team.
Of a leader.  One who chooses to lead by example.  One who isn't afraid of failing.  Has the courage to be imperfect.
Those things matter to a potential vendor.
Providing clues from which they assess your character.
Not how you excel at what you do. But in their minds, why you excel.
Social media is no place for stories like that.
And so the majority of agencies don't tell those stories.
Instead they perfect, polish and post meaningless, and sometimes fake, information/data that they hope brings some attention.
It won't.
Remember?
In post-truth estate agency, objective facts are less influential than appeals to emotion and personal belief.
It's time to break the cycle of social media.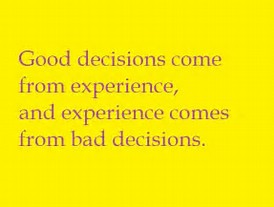 To stand apart from the fake news and the incessant chatter.
There's a story. Or two, or three or four.
Or more, in every agency.
But where to tell it?
Best, is where you have complete control of the content.  When it is published.  And who gets to see it.
A recent survey ranked media in terms of how much trust it engendered within the community.
Top was Newspapers, ahead of Radio and T.V.  Magazines ranked fourth, with social media sites such as Facebook and Twitter ranked fifth.
Digital media is the least trusted media channel among consumers.
For a very good reason.
There is little to no editorial oversight.
Fake news?  Perfectly acceptable to many social media sites.  Encouraged even, by some.
Newspapers have respected journalists that are capable of putting both sides of an argument, before their conclusion.
And editors that polish the piece until it fits the 'voice' of the publication.
Newspapers, radio and magazines are all suffering a downturn in advertising revenues.
Well, they would, wouldn't they?
Social media is a very, very cheap alternative.
Traditional media publications and high street estate agency aren't losing business because they're no longer relevant.
They lose market share to a business model that sucks all the humanity out of the process.
Dumbing down until it's hardly worth picking up the phone to start a conversation.
There is a solution to this digital nightmare.
Create your own media company.
Then you don't have to compete.  With the post-truth social media noise.
A blog instead of the local newspaper.  Every word, every article, true and trusted.
A podcast instead of the local radio. It's just a conversation.  Between two people.  You can do that!
A video channel instead of the T.V.  Endless possibilities from the simple video to a full production equivalent of television.
Minus, of course, the infelicitous adjacency of annoying ads.  Minus the fake news.  Minus the expense.
Appealing to the emotion and personal beliefs of the community.
Once you are known for being a local media owner, instead of an estate agent, your consequence rises with every post.
Then vendors will chase you.
Instead of you chasing them.
Post-truth estate agency seems here to stay.
Further damaging the sector as a whole.
There's no need for your agency to participate.
"If You Tell The Truth, You Don't Have To Remember Anything."  – Mark Twain
Estate agency?
It's what you do.
But, it's not who you are.
It's time to tell the story that only you can tell.
Different.  Not better.
Just different.
If I can help with that, check out www.andsothestorybegan.co.uk for further information.
Thanks, as always, for reading.
chris@andsothestorybegan.co.uk
Chris.