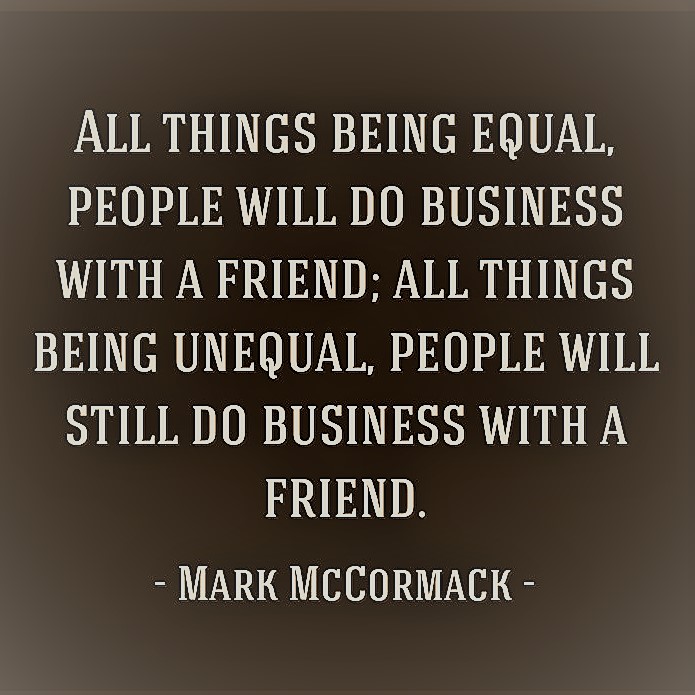 15 Apr

Twenty Seven Words To Make The World.

"People will do anything for those who encourage their dreams, justify their failures, allay their fears, confirm their suspicions and help them throw rocks at their enemies."  – Blair Warren.   Twenty seven words to make the world do your bidding.

Encourage your dreams.  You're a realtor/estate agent. You're always dreaming. Of more instructions. A higher fee. Loyal staff. Status. Recognition. A bigger agency.So, you do what most realtors do and invest in a little training. Just enough to get you motivated. Enough to get the juices flowing.

Here's what you get back.

"You're not good enough."

"It's not done that way."

"You must work harder, must hustle your way to wealth."

Let me give you a piece of free advice.

You're more than good enough. A highly competent realtor. An inquisitive mind. Always prepared to do what is right, even when it doesn't always benefit your agency. If that's not you, stop reading now. Get back on the phone and call your database. Every No, just that little bit closer to your reputation, as it goes up in flames.

When will realtors/agents accept that THEY ARE GOOD ENOUGH?

They have all the 'tools' they will ever need to simply make a friend of somebody.

And when that friendship becomes ever closer, it's not to one of your competitors that they will turn.

Do you need training in how to make friends?

Hopefully, not. Perhaps that's why it isn't offered. Or, simply because they wouldn't know where to start.

Is it difficult making friends?
Possibly, yes.
Perhaps like me, you're an introvert.
But that doesn't prevent you from communicating your thoughts, values and beliefs to an audience. Those that like the way you think will gravitate into your sphere.
They will encourage, disagree at times, but if they stay, you can be sure that they like you.
Enough to have a conversation, a coffee, a catch-up next time paths cross.
"People aren't looking for their real estate agent to be their friend – they have enough friends."  – Tom Panos.
Not for the first time, I have a different point of view from Tom.
You might consider this from I.M.G founder, the late Mark McCormack, one of the smartest 'agents' on the planet.
"All things being equal, people will do business with a friend. All things being unequal, people will still do business with a friend."
An agency built around friendships with most of the top sportspeople and entertainers of their day. One of the most expensive of agency services, but one that the clients were happy to pay, not because of the competence, but because of the friendship.
Justify your failures?  Allow me. I've got this.
You, my friend, are badly led.
Encouraged to interrupt and to make a nuisance of yourself within the community. Just on the premise that one, out of a hundred homeowners on whose door you knock uninvited, will not be irritated by your impertinence and is open to your manipulation.
Those that encourage you to follow the example of this millionaire mindset agent.
It's not you – it's them.
"Overkill, over time".
A suitably damning phrase that sums up the culture of realtors such as Keller Williams.
"Can I have your permission to stay in touch with you over time?" endorses Tom Ferry in "Seven Ways To Bring Humanity Back To Business Right Now".  A line I've heard before from Keller Williams and now from a Ferryite disciple and ReMax agent, Tom Toole.
"Show you care, don't push the sale and keep in touch with these people."  enthuses Tom.
Asking whether you can have permission to stay in touch?
To me demonstrates that you don't, in fact, care. Other than it's something that you have to do to implement the "overkill over time."
Transactional real estate is a blood-red ocean of hungry sharks, searching for their next 'meal'. If they don't keep in touch, someone else will.
Make them a friend, however, and those friends will be keeping in touch with you.
Allay your fears."
What if this doesn't work?
Well, as an agent in a sector that has rapidly become commoditised, you have two other options.
You can stay doing what every other realtor is doing, but try incremental improvements (same as your competitors).  Live with reduced fees and the additional workload. The stress and the uncertainty.
Or, you can find another career!  There's a million+ realtors in the USA and 40,000+ in the U.K.
Would they miss you if you were gone?
You're not making some giant leap into the unknown.
You're building bridges.  One at a time.
And time is what it takes. Unless, of course, it's love at first sight.
Confirm your suspicions. 
When I started out in real estate, I had this big vision. It was to help homeowners choose the best estate agent.
Homeowners are notoriously poor at judging estate agents – 65% of them chose the wrong agency, first time, before having to instruct another agency. I figured I could help them.
Best agency? Look at the metrics, I imagined. Average days on the market, % of asking price achieved, % of agreed offers to completion – that sort of thing.
It was only when I discovered that all of those metrics could and were being manipulated, did I realize that being the 'best agent' wasn't about competence.
It was about character.  That's the first thing  we all look for in an estate agent.
Perhaps there's that niggling doubt at the back of your mind, a little voice saying, it shouldn't be this complicated.
I can confirm that it's not that complicated. It's only complicated when someone tries to make it so.
Someone that tries to convince you that they have a script for every situation. A ready-made presentation. That they will hold you accountable (don't forget – you're not good enough, remember?).
In his excellent book, Expert Secrets, Russell Brunson credits his friend and mentor, Perry Belcher with this piece of sage advice.
"The more things we ask someone to believe in a sales pitch, the worse the offer converted. If you try to make more than one point, or ask someone to focus on more than one thing in a sales presentation, conversion rates dropped by half."
Here's what I ask you to believe.  
My role isn't to help you sell more.  It's to get people to like you more.
Everything.  Everything stems from that one premise.
Help you throw rocks at your enemies.
It's all to easy for me to pitch, as your enemy, the training gurus. I believe that they collectively do more harm than good for the real estate sector.
But there's no need for either of us to throw rocks at them.
Your competitors aren't your enemy, either.
They just have a different way of doing business.
Your enemy is something with which you struggle.
And for most realtors/agents, that's their self-esteem.
They try to be 'everything to everybody'. To not cause offence, lest it drives away business.
To be 'nice'.
As a consequence, they have become a timid shadow of what they should be.
Encouraged to become better at what they do – instead of developing who they are, they have turned estate agency in to a vanilla landscape of mediocrity. None stand out.
"If you compete, you don't stand out."  – Chris Arnold.
To end, I have written down a quote from, the much-maligned-by-me, Tom Ferry.
"Brand the real you.  Be brutally, authentically, honestly You and you will win the people that matter."
To make homeowners do your bidding. Seventeen words.
There's hope for Tom yet:)
Thanks, as always, for reading. Any questions, or comments, I'd love to hear from you.
If you'd like to receive a notification when next I post, there's a simple form on the home page. No spam, no follow-up calls, nothing. Just a notification.
chris@andsothestorybegan.co.uk